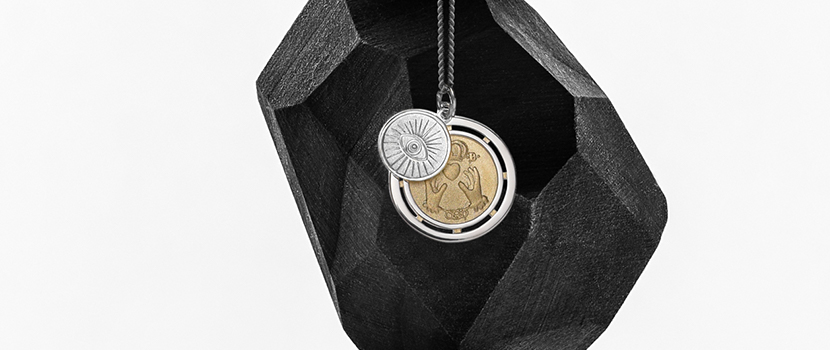 MIANSAI
After noticing that the range of jewellery available for men was rather limited, Michael Saiger had the idea to create his own brand: Miansai. Despite having been interested in design since his childhood--he grew up in New York and his mother was an antiques dealer--It wasn't his first career option, since he decided to study marketing at the University of Miami. Failing to find accessories that he liked on the market, he bought some old medallions and used them to create necklaces and bracelets. The many compliments from his friends encouraged him to sell his creations. An instant success, they were soon showcased in a concept store in Miami.
Michael Saiger first focused on a unique concept: a simple wrap bracelet with an anchor-shaped closure. Discreet and delicate, it appealed to men who were hesitant about wearing jewellery and women seeking cool accessories, easily blending with a day wardrobe. Characterised by an artistic journey and a creative curiosity, the Miansai collections are made with quality materials such as Italian leather, precious metals and bespoke rope designs. In fact, the entire jewellery production is designed and finished in-house, from the sketches to the moulding and assembly. Screw cuffs, personalised signet rings, chain necklaces and embossed rings bring a casual and effortless style, as opposed to the large flashy chains often associated with men's jewellery. To spread the word, Saiger stays true to his innovative vision by collecting vintage caravans and trucks, restoring them and driving them to Coachella, Montauk, and other strategic locations where he can introduce his pieces to the public. One final detail to note: some of the items can be worn in the shower without getting damaged! Once you put on Miansai jewellery, you keep it on forever...
---
---
---
---
Welcome to printemps.com, your login country is: portugal/slovakia/slovenia and your language is: english.