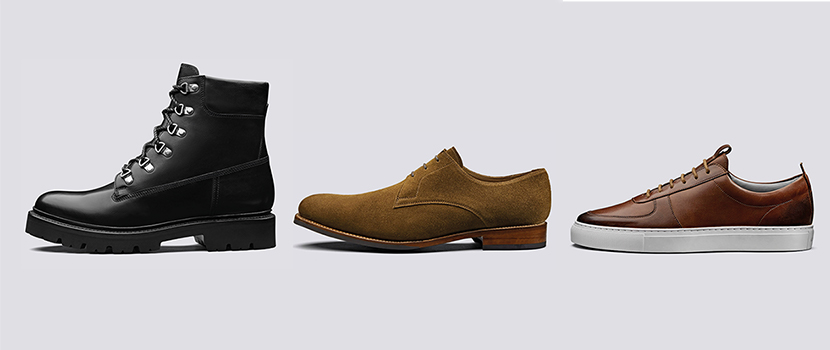 GRENSON
The most iconic brands often have the craziest back stories. This is unsurprisingly the case for Grenson, a juggernaut of British footwear. Long owned by a family in the Midlands, the company is now run by a former advertising executive and is more successful than ever. Founded in 1866 by William Green, a shoemaker in Rushden, Northamptonshire, the company quickly flourished and in 1874, he opened his own factory. William Green died in 1901. His son took over the reins and renamed the brand Grenson, a contraction of 'Green and Son'. The design house stood out thanks to its quality footwear and became famous for producing shoes for British soldiers during the First World War. More than 20 years later, the label was once again called upon during the Second Word War. This time, they not only kitted out the British soldiers, but they made shoes for the Allied forces too.
After the war, Hayden Green, the last family heir, breathed new life into the brand's creations by offering softer footwear inspired by the moccasins that he discovered during a trip to America. The house enjoyed some renewed success, but its prospects declined in the '60s and '70s as its competition increased.
It's not until 2010, when Tim Little bought the company, that Grenson regained some of its former splendour. The new owner was no amateur: after ten years working in advertising (for clients such as adidas), Little retrained in design and founded his own eponymous footwear label. At Grenson, he acted swiftly: soon after the purchase, he launched an e-commerce site in order to attract new customers. A year later, he launched a collection of women's footwear, and in 2012, he created an apprenticeship program to attract new talents. Now, this British label has rediscovered its reputation of being a high-end brand, whose shoes are a perfect blend of style and quality.
---
---
---
---
Welcome to printemps.com, your login country is: portugal/slovakia/slovenia and your language is: english.