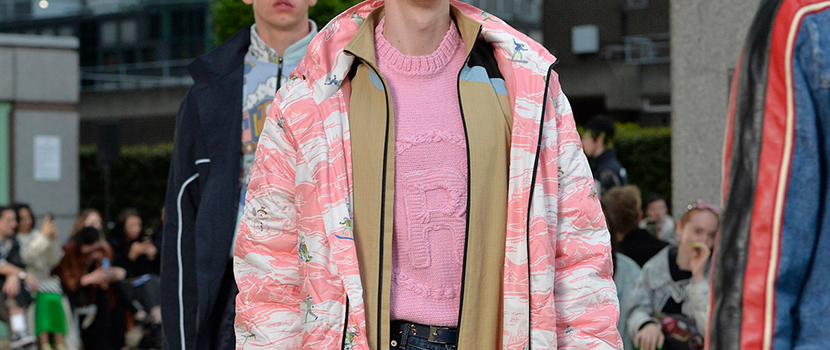 Martine rose
Named after its creator, Martine Rose is a brand of Men's clothing that breaks all the Ready-to-Wear rules by introducing rebellious creations that are still designed with everyday wear in mind. Since launching her label in 2007, the British designer has built up brand's classic signature by pushing her anti-glamour vision to the max. A daring gamble that has been attracting an audience fond of paradoxes, well beyond the British borders, for over ten years. Her recipe for success? Organising shows in unlikely venues, including a climbing club and a food hall in Shoreditch. Then, recruiting models of all shapes and sizes and showing them free of make-up and fancy hairdos. For her Ready-to-Wear collection, Martine Rose has opted for outrageous volumes and oversizing. Her penchant for excess is one that she's happily encouraged. She graduated from Middlesex University in 2002 and a year later, she launched her first brand, LMNOP, with Tamara Rothstein. Following the closure of this first label in 2005, she began to focus on her self-titled brand, initially concentrating on men's shirt design. Supported by the Prince's Trust (an organisation that helps young British entrepreneurs) in its infancy, Martine Rose was then noticed by Fashion East and NEWGEN, who also offer sponsorship to emerging designers.
Growing up in the suburbs of South London, the designer's collections take inspiration from her Jamaican roots as well as the rave and hip-hop scenes of the '90s. Days whiled away Clapham Common and all-nighters at Camden Palace have led her to forge a very special aesthetic that resonates with a whole generation. The result? Exaggerated proportions and a multitude of mind-blowing combinations: square-toed mules, stretch denims and hooded sweatshirts paired with drape jackets, baggy trousers and pleated shirts. In other words, the look of an era.
---
---
---
---
Welcome to printemps.com, your login country is: netherlands and your language is: english.