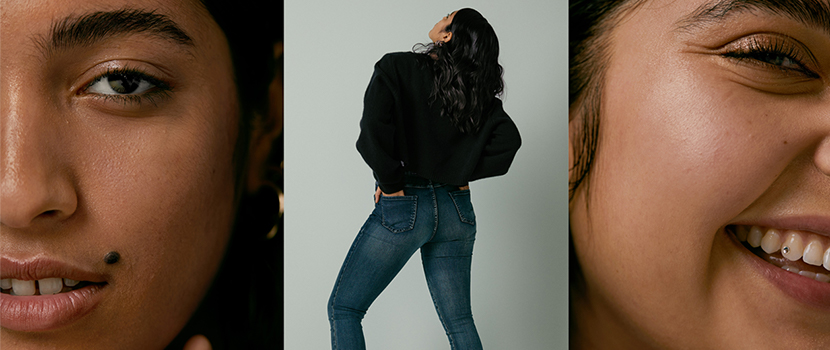 Universal standard
At a time when fashion is more inclusive, several brands are introducing new style initiatives. Unisex cuts, capsule collections, new sizes... but few labels have gone as far as Universal Standard. Founded in 2015 by Alexandra Waldman and Polina Veksler, the brand's mission is to dress all women. Starting with the evidence that she could never find clothing in her size in stores (which always fluctuated between sizes 48 and 52), Alexandra Waldman simply took the initiative to design her own. In 2015, with the help of her friend, Polina Veksler, the former fashion journalist looked for a factory in Peru capable of manufacturing Universal Standard garments. The same year, the brand launched its debut collection of eight models... selling out within the first week.
Fully committed to the cause, the label wants to change the lives of the women it dresses and the industry. The idea? To create an environment where someone wearing size 50 can find the same top in a size 32. The aesthetic? Stylish feminine garments produced in luxury materials and available at affordable prices. So that everyone can treat themselves to the clothing they want to wear, that would also last a long time. And while 70% of Americans are size 46 or over, it's curious that most brands barely go up to 42. Universal Standard sizes? The Foundation collection includes sizes from 32 to 72, offering staple designs to construct an elegant yet easy-to-wear wardrobe. The brand has already started educating other players in its wake including J.Crew, Goop and Rodarte. Several labels are keen to get on board with this new way of thinking and approach to design. All for the better.
---
---
---
---
Welcome to printemps.com, you are connecting from: belgium and your language is: english.