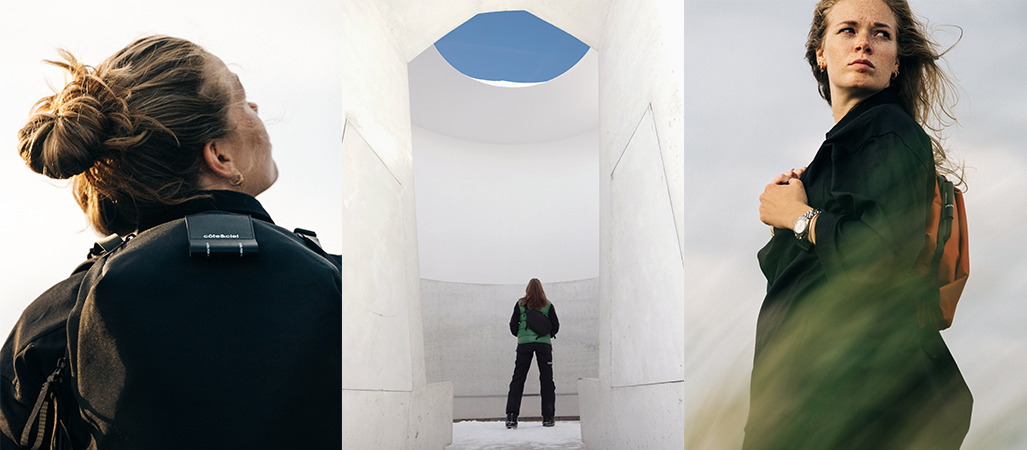 Cote&ciel
"

Design comes before business

." This is Stephan Wembacher's motto, the self-taught genius and co-founder of the leather goods brand côte&ciel. Born in Bavaria, this German with cutting-edge style made his debut... from his bedroom. Inspired by the world of skateboarding, he developed a range of printed t-shirts which he started to sell locally. Soon, big companies were contacting him, and he designed more and more accessories. Audi, Porsche, BMW, Ferrari... he was everywhere. With the help of a friend, he set up his first company, CosmoSupplyLab, which developed and designed spin-off products for his new large customers. The best was yet to come. Puma, Red Bull and Apple reached out to the duo. The concept: to design accessories for the American brand's new gadget, the iPod. Stephan Wembacher masterfully took on the challenge (the mastermind behind the multicoloured socks to protect your MP3 player) and embarked on a new adventure with his partner, with a focus on sponsorship. This is when the Croatian designer, Damir Doma came onto the scene, looking for a business that will listen to him. Fortuitously, that's exactly what Stephan Wembacher's new management company, Paper Rain, was about. As soon as the brand was launched, the entrepreneur was given the opportunity to design a brand of handbags. He immediately accepted and, after contemplating the name for couple of minutes while looking out to sea, he christened the label, côte&ciel.
Launched in Paris in 2008, the brand offers a selection of bags and pouches that are both practical and elegant. Equipped with carefully considered pockets and compartments, the brand's accessories are stylish solutions, well-suited to carrying computers and other electronic gadgets. The label's expertise? Innovative design concepts, combining ergonomics and technology. Inspired by nature and architecture, the brand is notably increasing its research into fabrics and uses ingenious materials such as recycled bottles and ballistic nylon.
---
---
---
---
Welcome to printemps.com, you are connecting from: belgium and your language is: english.