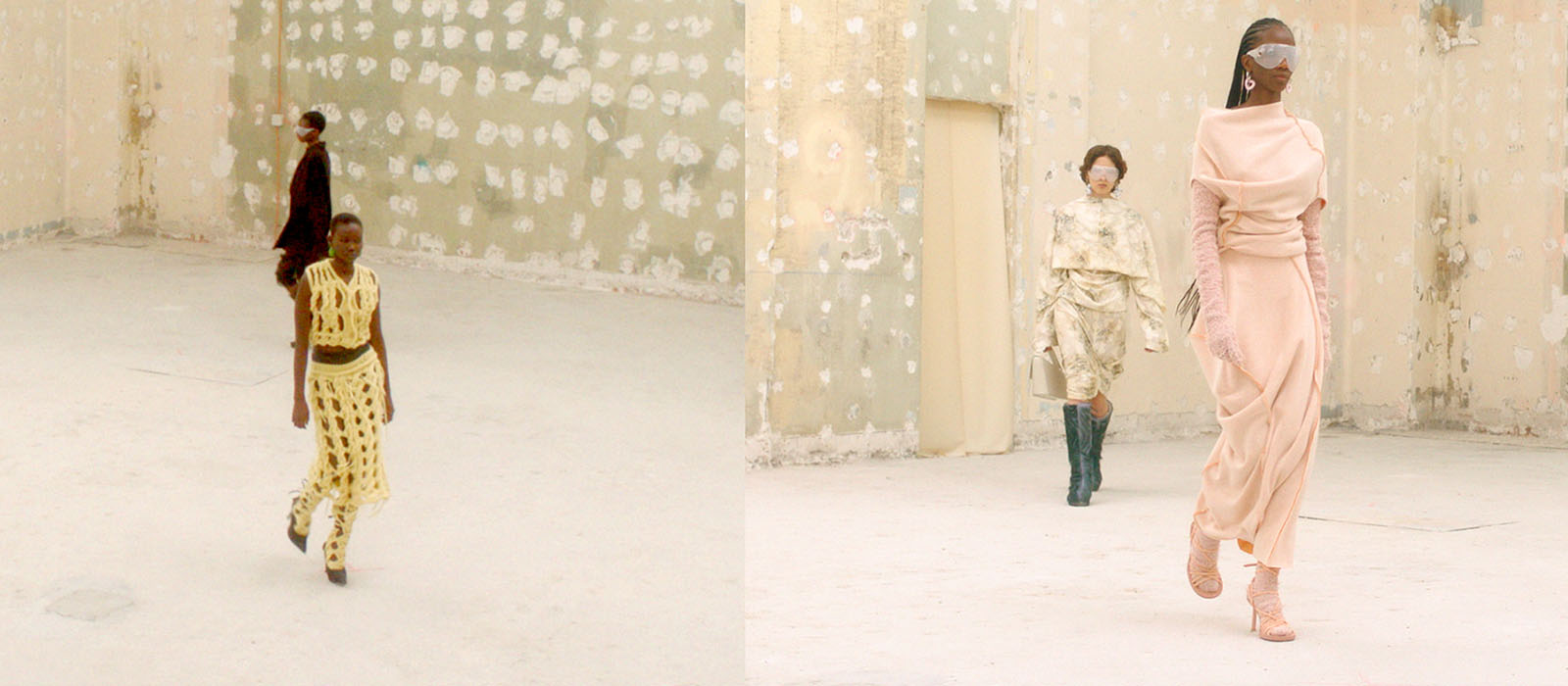 ACNE STUDIOS Women
In 1996, Jonny Johansson, Tomas Skoging and two other partners found ACNE, a collective based around four domains: advertising, music, visual arts and fashion. It is fashion that would become the focus of the first project, entitled 'the blank canvas of fashion'. The result: 100 pairs of classic unisex five-pocket jeans, gifted to their friends and leading Stockholm art figures. They soon found their way to the press, appearing in Vogue Paris, Elle Sweden and the magazine Wallpaper. The original acronym, which stood for 'Associated Computer Nerds Enterprise' changed to 'Ambition to Create Novel Expression', later becoming Acne Studios. As creative director, Jonny Johansson designs clothing and accessories targeting a new generation that doesn't seek societal approval or follow the rules.
Raised by an artist mother and musician father, the designer was encouraged to explore his creativity from a young age. His passion for art, photography, architecture and contemporary culture pushed him to create contrasting fashion. Acne Studios effortlessly combines Scandinavian minimalism and off-beat maximalism into the same collection, resonating with a vast variety of clients. Many of the label's key pieces merge practicality and elegance: the bomber jacket (a yearly favourite), the Jensen boots, Manhattan trainers and the Face print design (a square-faced drawing, inspired by the neutral expression of the average Swedish citizen). Not to mention the cult pink paper tote bag, instigating the rise of 'millennial pink', as well as their signature denim which turned into its own line: Blå Konst, meaning 'blue art' in Swedish. While the brand follows an alternative path, it is mindful about environmental issues. A member of the Fair Wear Foundation, Acne Studios collaborates with responsible partners, reducing their impact on the planet and offering fair working conditions. A valuable lesson in ethical fashion.
---
---
---
---
---
Welcome to printemps.com, you are connecting from: UK and your language is set to english.