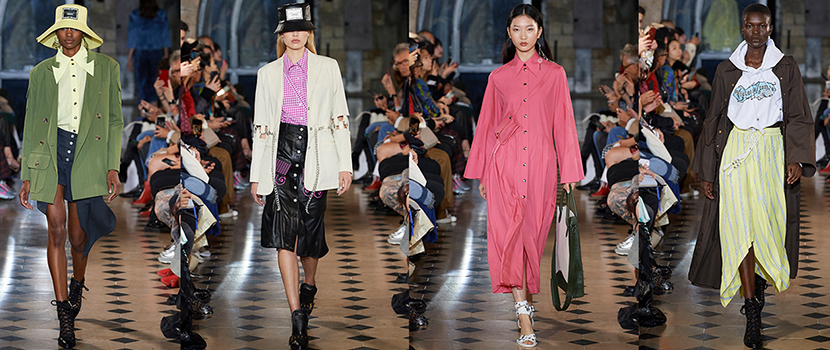 Victoria/tomas
Lucie and Luke Meier at Jil Sander, Rushemy Botter and Lisi Herrebrugh at Botter... designing clothing with your other half is undoubtedly a trend. Meet another perfect pair: Victoria Feldman and Tomas Berzins at Victoria/Tomas. She's a Russian art fan and lover of subtly experimental fashion. He's a Latvian hip-hop and Tim Burton fanatic. Together, the work and real-life couple form one the most promising young brands in recent years.
Since meeting at the prestigious Parisian fashion school ESMOD in 2008, the two designers have rarely left each other's side. After a brief internship with Alexander Wang in New York for Tomas, the duo launched their brand in 2012. Their forte? Leather. Style? A revisited and reworked masculine wardrobe for the modern-day woman. They do not aspire to be vocal about the strength and independence of women; they simply want to craft beautiful and original pieces. Essentials that are far from basics, with feminine pieces that always have a stylish twist. Their ethos is: if Victoria (who only wears the brand's clothing) doesn't own it, it will be designed. A year later, the brand Victoria/Tomas created buzz after being selected as finalists for the 2013 Hyères International Festival of Fashion and Photography.
---
---
---
---
Welcome to printemps.com, you are connecting from: belgium and your language is: english.