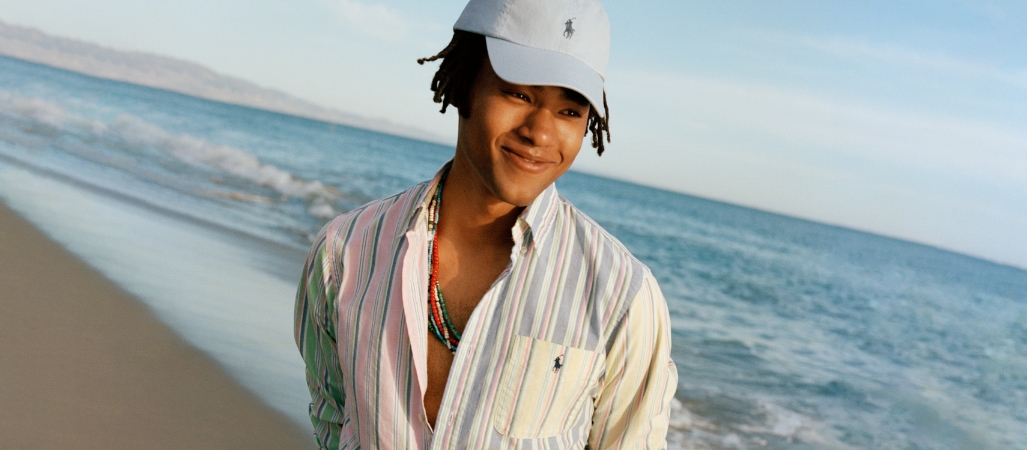 Bags POLO RALPH LAUREN Men
Ralph Lauren's conquest of the American Dream began in a working-class neighborhood in New York. Born Ralph Lipchitz to a family of Belorussian immigrants, he began working as a glove salesman at Brooks Brothers, then selling ties at Rivetz. It was the latter experience that led him to create his own silk ties, evoking the glamor of the era's Hollywood films. Ralph changed his last name to Lauren and opened his first boutique, Polo by Ralph Lauren, in 1967 at Bloomingdale's. His collections of men's and womenswear were soon to follow, sporting the symbol that would eventually become the label's world-famous signature: the embroidered polo player on a horse. If Ralph Lauren never played polo himself, he often recalled the first time he attended a match. The leather, the horses, the money and the elegance of high society fascinated him, and would serve as inspiration for his brand. In 1972, the creator sold the first polo shirts, a multi-colored line that remains today a classic piece and one of the house's iconic articles. Ralph Lauren would go on to win the Coty Award for his womenswear and a place in the Coty Hall of Fame for his menswear. Polo Ralph Lauren has long been shorthand for a look at the intersection of preppy chic and cowboy. Oxford shirts with sharp, buttoned collars, chino pants, belted jackets, and the very finest chambray — for years it's been a one-stop shop for classic American style. Given the brand's long-running investment in the world of athletics, Ralph Lauren has been an official partner of the Wimbledon tournament since 2006, as well as of the Olympics and the US Special Olympics since 2008. From the tennis court to downtown, this label's creations evoke a certain lifestyle that's never gone out of style.
---
---
---
---
---
Welcome to printemps.com, your login country is: austria and your language is: english.