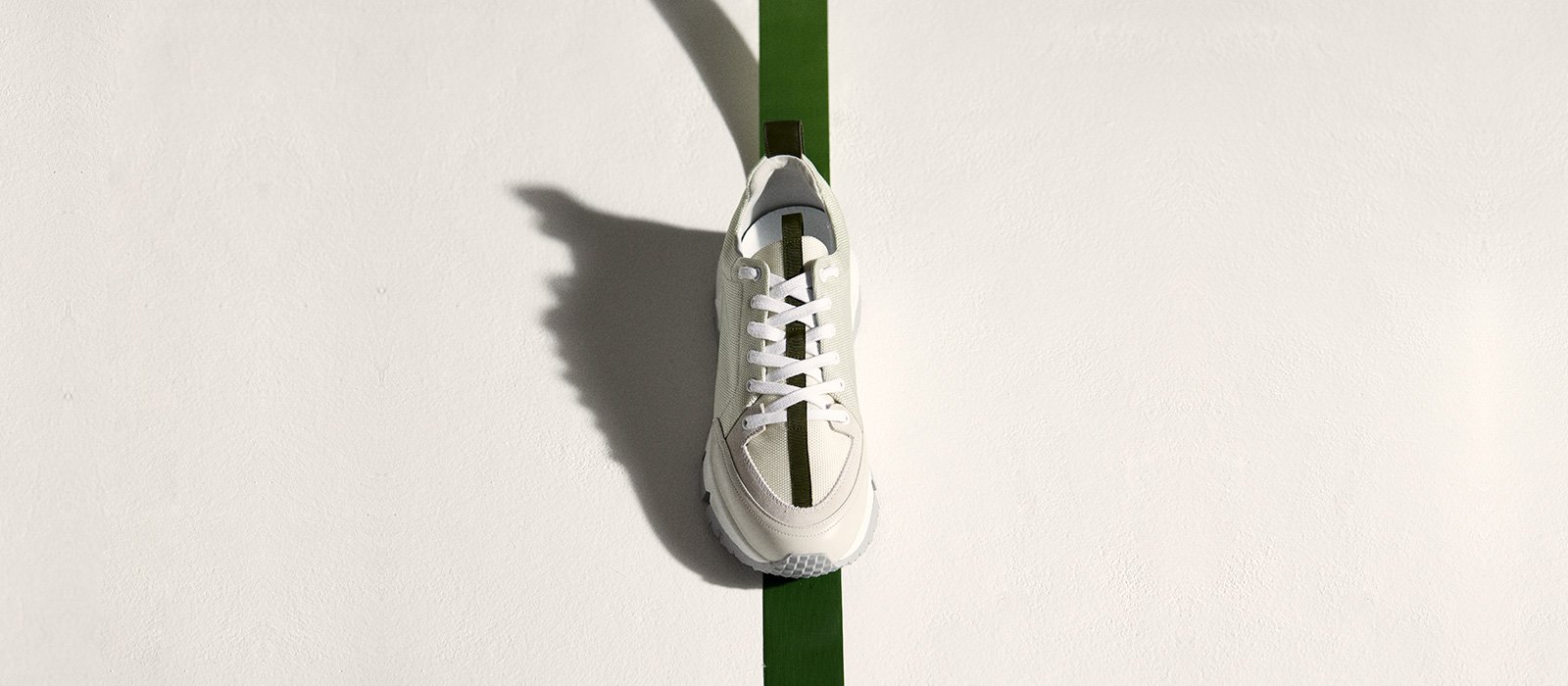 PIERRE HARDY Men
In contrast to Cinderella, according to Pierre Hardy, it's the shoe that fits the foot. Although this master shoemaker is now celebrating his brand's twentieth anniversary, he never imagined he would become a fashion designer. The Parisian initially devoted himself entirely to contemporary dance, a discipline that taught him balance and movement, two elements that subsequently influenced how his designs are produced. Gifted with a well-developed creative flair, he was also interested in drawing and painting. He then turned to visual arts which led him to teach Scenography at the École Nationale Supérieure des Arts et Techniques du Théâtre in Paris and, later, Applied Arts at the École Duperré. Alexandre Mattiussi, Guillaume Henry and Christine Phung were among his students.
However, before training these rising stars of fashion, Pierre Hardy began his career producing illustrations for Italy's Vogues Hommes International and Vanity Fair. These sketches opened up many doors for him, notably the iconic House of Christian Dior in 1988, where he designed shoe collections. In 1990, he was approached by another major name in French chic: Hermès. The house entrusted him with its Artistic Direction, initially in his favourite field and later, in 2001, overseeing the jewellery collections.
Although very much in demand, Pierre Hardy sought to carve out his own creative space to fully express himself and in his own words, to move from the role of performer to that of conductor. As a result, in 1999 he launched his eponymous label, characterised by ingenious and consistent graphic shoe collections. Inspired by cinematographic images, architecture and automotive construction, the designer creates a vibrant aesthetic of pop colours, futuristic silhouettes and volumes with a strong visual impact. Put simply, a creative force you will never tire of.
---
---
---
Trek Comet sneakers | Multicolour
QX02 low-top leather sneakers | Black
---
---
Welcome to printemps.com, you are connecting from: italy and your language is: english.