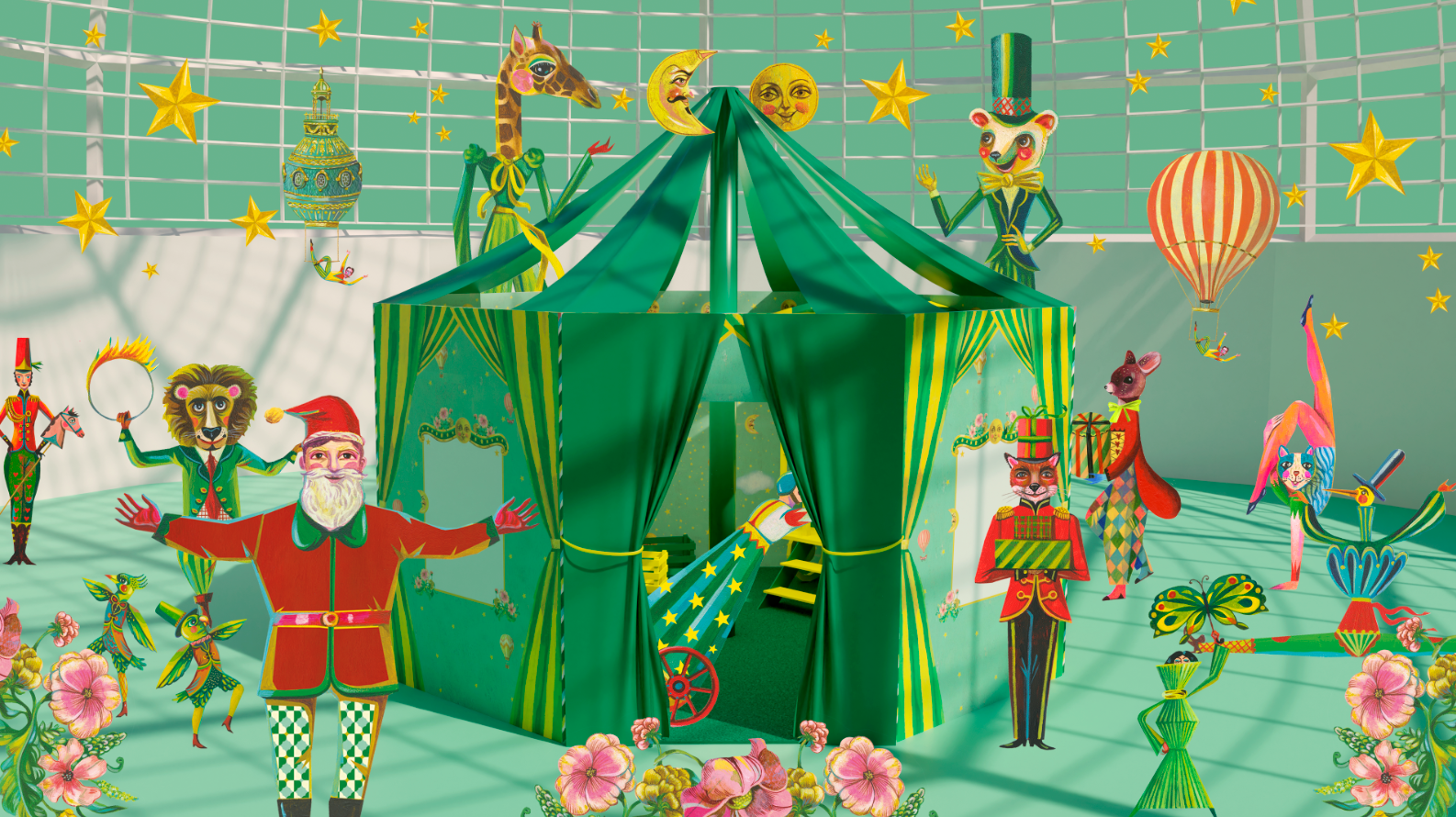 ESCAPE GAME
Approchez Mesdames ! Approchez Messieurs !
Sous la coupole de verre, vous n'en croirez pas vos yeux.
Mais catastrophe ce soir, au Grand Cirque du Printemps : notre Monsieur Loyal semble bel et bien absent?

Le Père Noël aurait-il des talents d'illusionniste ?

Le chapiteau est formel : impossible de se mettre en piste.
Clowns, funambules, hommes canons, échassiers, n'ont plus le coeur à la fête et sont déboussolés !
Tous comptent sur vous, pour percer le mystère de cette disparition soudaine, qu'on espère éphémère !
Pas de temps à perdre, vous avez 20 minutes, tic tac tic, cette année, à Noël, le Printemps fait son cirque !

Welcome to printemps.com, you are connecting from: belgium and your language is: english.