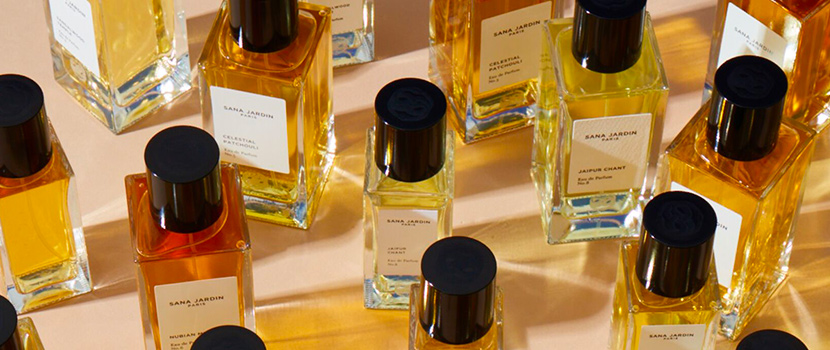 SANA JARDIN
Much more than a luxury perfumer, Sana Jardin is dedicated to women's economic and social emancipation, supporting the mission via a sustainable, ethical approach. At the head of the initiative is Amy Christiansen Si-Ahmed, a social worker who spent over twenty years working for non-profit organizations like former President Clinton's Robin Hood Foundation and Cherie Blair's Foundation for Women. Born in Chicago, the multi-talented creator went on to live in New York and the Middle East before settling in London. A long-time advocate for cultural tolerance and equality, she founded Sana Jardin in association with Beyond Sustainability™, a business model offering equitable salaries and apprenticeships in order to valorize and support collaborators through commercial prowess rather than charitable aid.
It was in rural Morocco that Amy Christiansen Si-Ahmed unearthed an opportunity. Harvesters in the region, who worked seasonally, were taught how to recycle the 900 tons of organic orange flower scraps that now are used to make perfume. Sana Jardin offered woman harvesters the possibility to become entrepreneurs themselves, selling products made from the fruits of their labors: scented candles, from which they receive 100% of profits. It's a transparent business model that's based on the circular economy, carried out in partnership with the Nest Association and Les Aromes du Maroc.
Sana Jardin's true singularity lies in its unique blend of philanthropy and luxury perfumery. It's a winning formula that's been signal-boosted by the likes of Vogue, Harpers Bazaar, The Telegraph, Women's Wear Daily, and The New York Times. Juices are formulated by celebrated nose Carlos Benaim and are composed of essential oils and plant-based materials. Inspired by the founder's many voyages, these fragrances awaken the senses and can even work therapeutically, thanks to the curative power of plant aromas and their essential oils. The enveloping scents instill a deep peace of mind, thanks as much to their beauty as to their sustainable, ethical formulation.
---
---
---
---
Welcome to printemps.com, your login country is: austria and your language is: english.