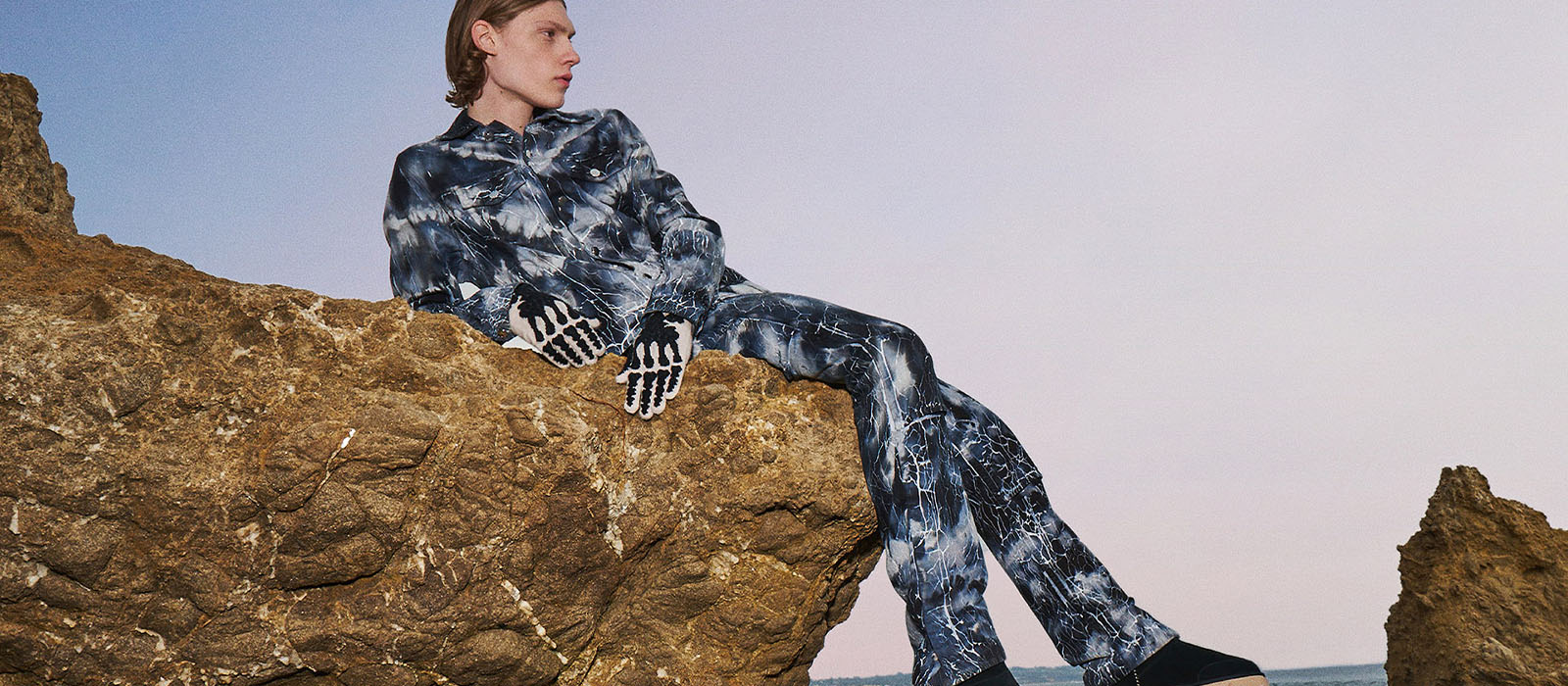 AMIRI
Embodying the American Dream against a backdrop of rock 'n' roll music, Amiri is by far Hollywood's favourite brand. The concept is a reflection of its founder, Mike Amiri, an unconventional character with a rather full address book. Brought up by parents of Iranian origin, the designer spent his teenage years in the affluent neighbourhoods of Los Angeles. At the age of 13, he produced his first piece, a jacket with a patch featuring the heavy-metal band Mötley Crüe on the lapel. This could be seen as a sign of things to come, from the world that would later come to define his eponymous label.
In 2014, the brand was born in the basement of a Thai restaurant on Sunset Boulevard; an unlikely place at first, yet it somehow embodies the label's approach to blend unconventional grunge with fashionista glamour. The young creator's rise to fame began with unique designs for iconic rock band vocalists, Axl Rose of Guns N'Roses and Aerosmith's Steven Tyler. Drawing on this experience, he then focused on his own creations that were soon stocked at the trendy L.A. concept store, Maxfield. Surrounded by skateboarders, graffiti artists, musicians and famous sports people, within five years, Mike Amiri successfully made his label the luxury streetwear brand of choice for Brad Pitt, Jay-Z, Michael B. Jordan, Justin Bieber and Future. This outstanding performance was recognised with a nomination for Menswear Designer of the Year at the 2019 CFDA Fashion Awards.
The secret to his success? Carefully selected materials are worked using signature deconstruction techniques to produce perfectly fitted silhouettes in keeping with the City of Angels' urban and relaxed aesthetic. Vintage-styled leather jackets, ankle boots embellished with bandana buckles, flannel shirts and aviator jackets make up the Amiri portfolio. The iconic pieces? Ripped biker jeans and t-shirts with bullet-holes creating carefree, effortless looks that could be likened to a modern-day Jim Morrison wardrobe.
---
---
---
---