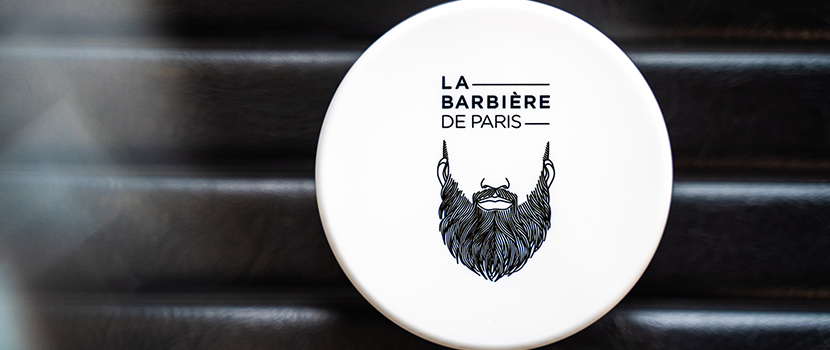 LA BARBIERE DE PARIS
For a woman to make a name for herself in a male-dominated industry is no laughing matter, and Sarah Daniel-Hamizi knows a thing or two about it. Known today as "La Barbière de Paris," or the "Barber" (feminized) "of Paris," it took her years to carve out a place and prove herself in the world of masculine grooming. She got an early start — at 8 years old, she was transfixed at the sight of her grandfather shaving underneath an oak tree in her family's backyard in Kabylia, a region in northern Algeria. With its ritual air, timeless tools, and skilled gestures, the little girl was fascinated. Little did she know that an illustrious career was in the making even then. In the early 80s, Sarah Daniel-Hamizi moved to Paris with her family, where she would earn a professional certificate in hair-styling and set about finding a mentor with whom to complete her apprenticeship. It wasn't long before she found OSKAN, a Turkish barber, and later, Jean-Louis Bourrasseau.
In January 2000, the young barber opened her first salon in the capital's 9th arrondissement. If at first the enterprise was not without its difficulties, word-of-mouth combined with the Barbière's unimpeachable skill soon had success banging down the door. Brimming with passion and knowledge, Daniel-Hamizi has since trained hundreds of hairstylists in the art of the beard. And aside from her undeniable talent, this creative stands apart thanks to her novel vision and the audacity that's pushed her to explore new techniques, like steam-shaving, beard extensions, facial epilation, and more. Committed to proposing luxury options to her customers, she's studied morphology and networked with dermatologists in order to develop her own line of products. Where she finds a moment's rest, we'll never know — La Barbière de Paris was a jury member on M6's television series "Nouveau look pour une nouvelle vie" ("A New look for a new life"), and has worked with the likes of Louis Vuitton, Chanel, Meetic, and Google, and even hotels like LeBristol and the Park Hyatt. In 2013, she released her first book of grooming advice, followed by three others. In 2015 she was awarded the national and regional "Stars & Métiers" ("Stars and Vocations") award, in the "Global innovation strategy" category. There's no use splitting hairs — Sarah Daniel-Hamizi is THE leading reference in this ancestral, yet timeless, technique.
---
---
---
---
Welcome to printemps.com, your login country is: austria and your language is: english.